Stephen C. exterior remodel project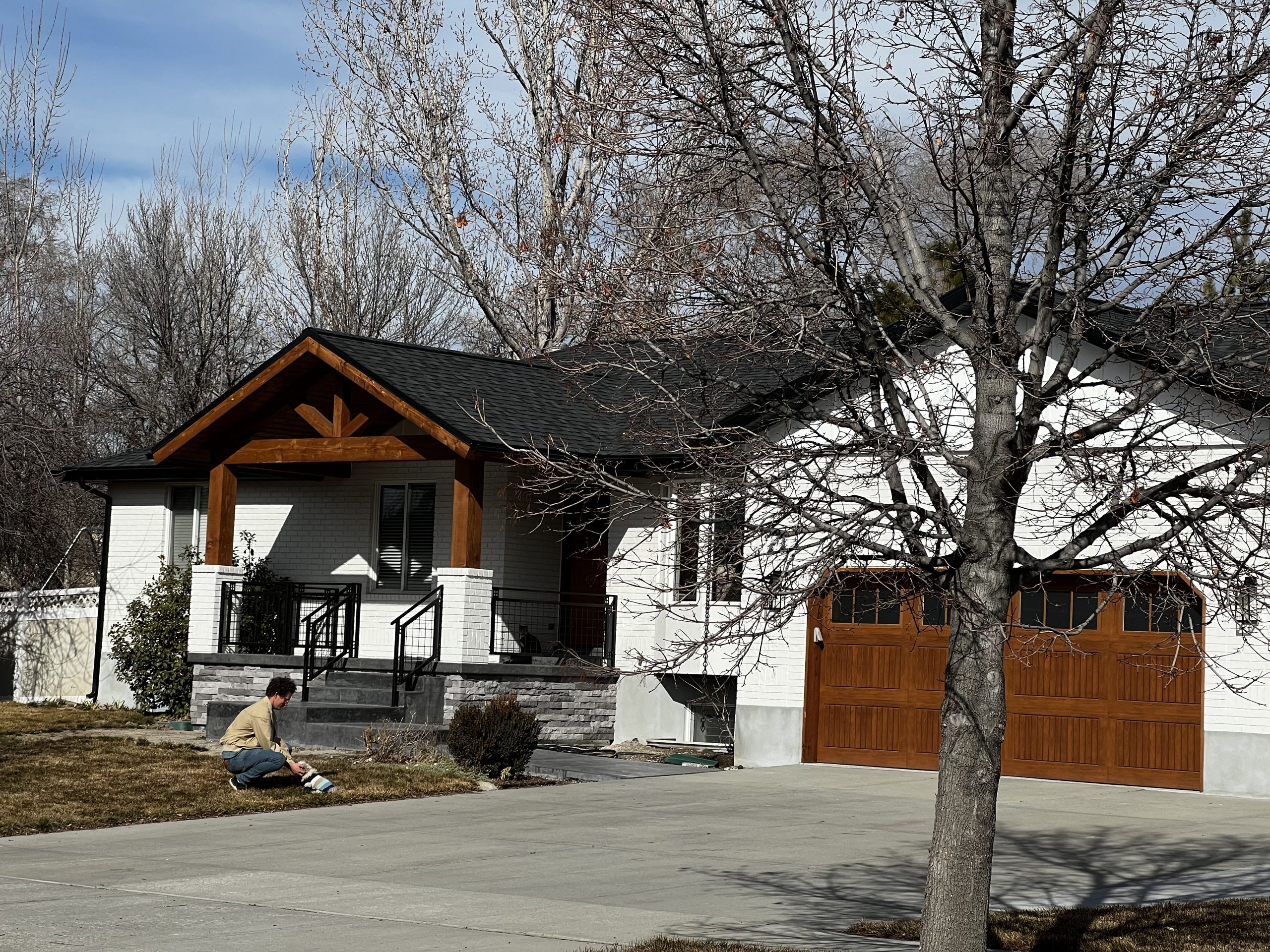 This job was one of the bigger projects we did in 2021. Originally Stephen wanted a new roof. After we finished, Stephen liked our work so much he decided to hire us for more upcoming exterior remodeling. 
Birds eye view of the finished roof.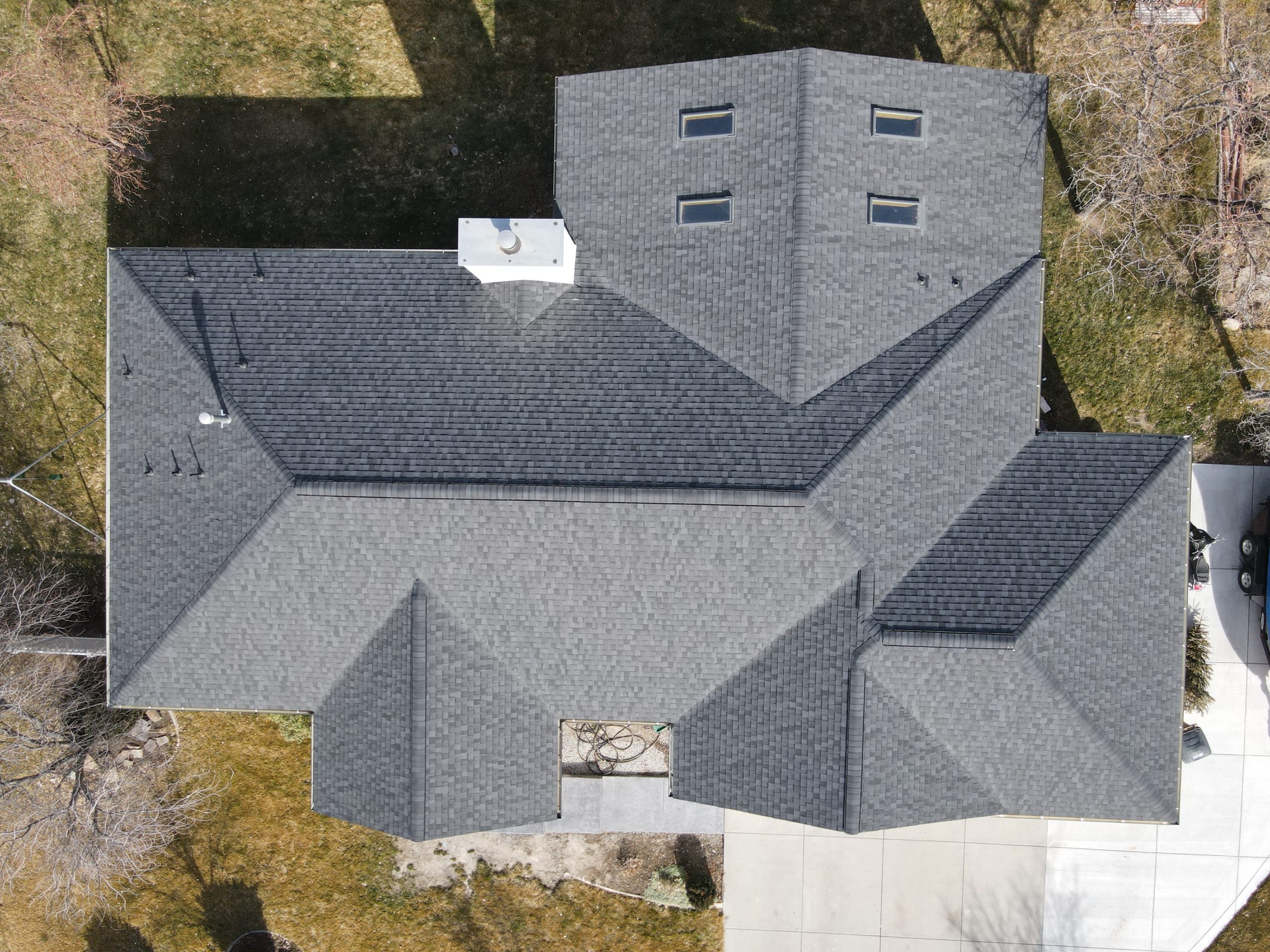 Through planning and communication we were able to turn his ideas into reality. We added on a front patio with an overbuild, painted the house white, installed a tongue and groove ceiling on the backyard overbuild, and installed new doors on the front and side of the house. Everything came out looking great with our customer happy and satisfied.
Backyard patio Tongue & Groove